by Coach on Apr.21, 2012, under Anxiety, Panic Attacks, Agoraphobia and OCD, STOPPING ABUSE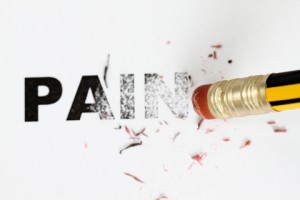 So this child comes to see me because there had been a minor accident where the child had fallen down some steps and sprained an ankle. The child was in obvious pain, wearing a cast and on crutches. You might ask, why is this young child seeing me, a psychologist ? Isn't this the domain of a medical  doctor or physical therapist ?
Then there was an adult client, about forty, who was experiencing increasing and unexplainable pain in the  hips and legs,  as well  as some numbness which caused  depression as it limited this person's ability to perform normal daily activities.
Of course, I will never forget the thirteen year old child who would not, could not talk…since kindergarten. They called it Selective Mutism. About to graduate from eighth grade and make the transition to high school, this child was terribly fearful of being rejected and made fun of in high school, and that there would be no way to survive in that world without being able to talk.
In each of these cases, the clients were referred because there was no known reason for their pain or physical symptoms.
The fall that the child in the cast had experienced was over a year ago. Tests and examinations by the pediatrician and a neurologist found no reason for the physical pain over a year later.
The adult with the leg pains and numbness had been through every test known to man, and then some, but there was no known source for the symptoms, as real as they were.
And the child of thirteen with Selective Mutism wanted so much  to talk, and the doctors had no answers. This child had been to other therapists, but apparently, no one was listening.
All three of these individuals in pain were being thought of as fakers, malingerers, making up symptoms to get attention. Of course, there are many people who might fake pain for one reason or another, as that can be a means by which to avoid issues in their lives.
I certainly see my share of individuals who express physical and emotional symptoms, and yes, are faking it in order to make a case for being placed on Disability.
The only real pain they  feel is the whiplash as they are shown the door. There are way too many people who are truly suffering and need and deserve assistance. And our social security disability system is bent and yes, broken by the weight of malingerers and those that feel entitled, but with no cause.
But what if the pain was real !
Yes, and it was real in all three of these cases. After exploring the situations and life conditions of these clients, I came to the conclusion that I was dealing with Conversion  Disorder, where real physical symptoms in the form of numbness and pain were real, but caused more by emotional conflict or trauma, not medical or physical issues.
Emotional pain is REAL and can paralyze a person emotionally, let alone cause physical symptoms and pain.
In the case of the child who could not walk on the previously injured foot, this child  came into the last appointment without crutches and although wearing a brace, was putting full weight on the foot. We had talked about emotional pain, and as soon as I opened up the topic, there were tears welling up. Why ? Because the child had been bullied and felt rejection at the hands of a new student in school that my client had befriended, who then subsequently began telling lies about my client to cause my client's friends to abandon this child and go to the bully instead. That caused significant emotional conflict and pain for this very sensitive child so that my client had not discussed what had happened and what was felt with anyone so as to avoid possible further rejection and embarrassment. The pain was real, but it  was emotional pain that migrated to the part of this child's body that was most vulnerable, the previously injured foot.
The child who never talked is now talking non-stop ! Why ? Because, as this child finally felt respected and understood, the child learned that the emotional pain at being bullied and rejected in Kindergarten had caused the response of shutting down the ability to talk so as to not have to deal with the kids who were the source of the emotional pain.
So instead of feeling weak or "crazy", the child understood what had happened and gradually took steps with me to free the voice from the emotional prison it had been enslaved in for over eight years.
The adult with the ever increasing leg pain has not yet faced the causal issues or the source of the emotional pain nor has the client realized the power of the mind it's ability to convert emotional pain to physical pain and symptoms. I have a challenge ahead of me in that case.
How about you ? Do you have pain or physical symptoms not explained by a medical diagnosis ? On the other hand, is there someone you know and care about who is experiencing physical pain, and you have thought that she might be faking ?
I am just offering food for thought !
Gene Benedetto,
Psychologist
:Abuse, anger, anxiety, Anxiety Attacks, Avoidance, Change, confidence, emotional abuse, FEAR, Fear of Being Alone, Fear of Change, fear of failure, fear of rejection, Intrusive, Needy, obsessive-compulsive, Panic, panic attack, self confidence