by Coach on May.07, 2012, under Anxiety, Panic Attacks, Agoraphobia and OCD
We become self-defined by the things we do, or don't do.
Our thoughts are the private domain of that secret world between our ears, but those thoughts have and decided impact on how we feel. We can think ourselves into a good place or a dark place within the speed of light.
Those thoughts and the resulting feelings shape our perceptions of ourselves, how we learn to look at the world, and of course how we habitually deal with that world.
I watch for this when I meet a new client and over the time develop a picture of their personality, because I know I have to develop a plan, along with the client to help them overcome their issues, and conflicts which are causing anxiety symptoms and or depression. Even though I believe we have a vast and unlimited ability to make changes in our lives if done in the right way, the plan must be developed with steps that are not overwhelming and certainly not outside the nature of the individual.
A person who tends to see the world as an uphill struggle, cannot be approached like one who sees life as full of opportunities ripe for the picking. An individual who has learned from childhood on to seek approval and adapt to please others, must carefully be shown that he or she can find ways to take better care of his or her needs without risking rejection and abandonment.
I could go on and on, but the point to be made is that people can make healthy changes in their lives no matter what the personality type, as long as they seek guidance and are ready and willing to look at themselves, not with a critical eye, but with an openness to step-by-step, expose themselves with alternative experiences that give them evidence of the magnificent worth, value and meaning that can be found in each person's life.
So we think, which dramatically effects what we feel. Then those thoughts and feelings, our perceptions of ourselves, either drives us to try new things, stretch a little to do more exploring, or it shuts us down and we do nothing but lament.
I find there are so many people out there with dreams that are never see the light of day, with needs that go without being fulfilled, and with resulting anxiety, panic attacks or intrusive thoughts which only go to distract them from what they really need to do, that even I get frustrated for them.
But then again, I get excited when someone in our on-line Support Group has one of those " Ah-Ha" moments like what happened recently. This man seems like a very decent, caring guy, who was actually seeking information to help a family member who was experiencing anxiety and depression. But then, as we talked, he realized that he had become comfortably – uncomfortable with life. He adapted all the time to what he felt others expected of him. He was a caregiver, and on the surface felt he was happy.
Then he realized that on occasion, he would snap a little at some people , a behavior which he was uncomfortable with seeing in himself. But, it was happening more and more.
After realizing that he repressed frustration he had felt for a long time, that his needs seemed to always go un-met while he went out of his way to be there for everyone else, he began to set some boundaries. He was still good to people, but he started thinking about and expressing his needs too. It felt good, although strange at first, and you know what ? No one was rejecting him. He was actually allowing a few people to be there for him too. What a magnificent idea. His little spurts of anger and resentment decreased and it felt so good.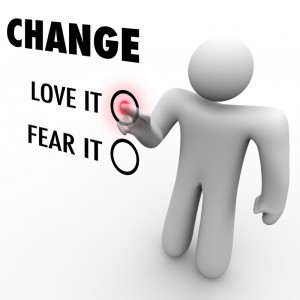 :anxiety, Anxiety Attacks, Avoidance, Caregivers, Change, FEAR, Fear of Change, fear of failure, fear of rejection, obsessive-compulsive, Panic, self confidence, Self-esteem