by Coach on Jun.23, 2013, under Anxiety, Panic Attacks, Agoraphobia and OCD
It caught me off-guard at first when I saw that look in his eyes. I have seen that look before with many a client when they feel overwhelmed with anxiety, panic attacks or obsessive thoughts. They think there is something seriously wrong with their minds, like they are having a  "breakdown" or "going crazy". So I am no stranger to that look, that anguish written all over their faces. But this was not a patient, but one of the physicians that I have worked with for years. We have collaborated with many a patient/client, but I had never seen this look of fear and frustration on HIS face before. I had gone to his office as I had done many times before, just to touch base, share what we were trying to do to better serve his patients and have a quick cup of coffee with him and his fellow docs. It had been a while since my last visit because we had been so busy dealing with changes in the health care system.
I knew what the problem was immediately. But within seconds he expressed what he was feeling. He, like many professional caregivers I know and work with, was feeling overwhelmed and trapped in his medical practice, a career that he worked so hard to create and develop. He was one of those docs that would sit a few minutes to catch up with his patients, knew their kids names, and always had a pretty good idea what was going on in their lives. It was a family practice much like my own father had, where you knew your patients well enough to spot problems even when the patient hadn't said anything yet. Yes, there was a time when physicians and therapists built a professional relationship with their patients. That time is slipping away. Actually, it is pretty much gone already.
Now, as hospitals gobble up physicians practices and Obamacare is beginning to take hold, these healing professionals are being dictated to as to how they must run their practices. They are being told to spend two to ten minutes with a patient and move on to the next, make less outside referrals because those are costly, and of course, create an Electronic Record of each session. Really ??? That makes one feel all warm and fuzzy when they visit their caregiver. Somehow the doctor is to find out all he needs to diagnose and treat you in ten minutes, really connect with you,  and make sure to type his notes regarding that diagnosis and treatment into a permanent record that can be stored in a "cloud" somewhere that is certainly safe and secure. I mean who would ever want to hack into a system that contains all your health information ? I am sure our government will take every step to assure the safe keeping of all that vital information !!!  And of course, the IRS will be handling Obamacare, so not to worry ! It makes many of us Caregivers sick to see where healthcare is going….excuse me, has gone.
I stopped at another office of physicians I work with and the story was the same. The only difference was that MY primary care physician had recently left the practice to set up a solo practice where he will take no insurance and will limit the number of patients he will see. He will be available 
24/7
 for that limited number of people and will serve their needs for a flat fee each year.
The only relief I felt was when I thought about the fact that I already signed up as a member of his practice. Now that I am a senior, and seeing on the inside what is happening to Health Care in our Country, I need to take steps to make sure I get quality care when I go to my primary care doctor's office, and that my care is a private issue between my doctor and myself. Is it so hard to imagine that when you get older, some Secretary of Health and Human Services or some panel of bean-counters will decide that maybe I am too old for that treatment option? It's coming people…..it's here !
That's Big Government….CONTROL….and they have such a good record of self-policing and security and of course ethical behavior.  Right ? WAKE UP !
"Nearly all men can stand adversity, but if you want to test a man's character, give him power."
Lack of action on our part gives them all the POWER they need.
Gene Benedetto, Psychologist
Benhaven Counseling, LLC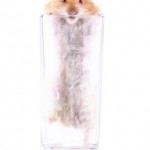 .
:Abuse, anger, Anxiety Attacks, Avoidance, Change, confidence, FEAR, Fear of Change, fear of failure, fear of rejection