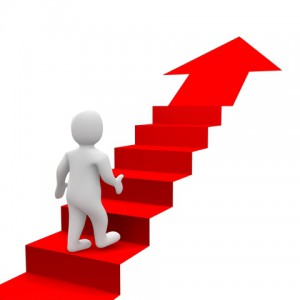 When you see someone do something really special, accomplishing something that you see as significant or making changes or challenging some problem or issue in his or her life, what goes through YOUR mind ?  Does it motivate you and cause you to seriously explore options for change ?  How quickly do self-defeating thoughts pop into your head, like
" Who am I kidding, I can't do that "?
Are there things in your life that you always wanted to do, but always seem to put off ? Are you "comfortable" with your job, but wishing you could do something more ?  Are there personal changes you would like to make, like lose weight, learn a language, take classes to learn a new skill ?
Do you allow your need for approval from others prevent you from expressing how you really feel or think about some issue ? Are you reluctant to express your needs to your partner or a close friend ? Do you create a facade of everything being good in your life, yet yearn for more ?
What stops you ? I know, life gets busy and you just do not have time, right ? Or, is it that you just cannot see yourself making changes in your private thoughts, in your minds eye, so to speak ?
These are emotionally complex issues to unravel, but the reality is that as much as you may want something, or desire to change something in your life, if you cannot see yourself doing it, whatever it is, it will not get done  ! Your self doubt, fueled by fears of failure, rejection, embarrassment and even success will derail your efforts.
Your inner fears fill the airwaves of your mind. The negative self-talk that is reinforced by those fears has had years and years to develop, so there is a strong resistance to change.
So with all those doubts swimming around in your mind, how can you navigate through them and defeat them ? I have always stressed that the best way to accomplish change is to do so in STEPS and with a Support Team around you. Your fears usually are so well embedded in your life that you cannot make changes if you attempt to do so in leaps that will overwhelm, or without people around to goad you along, and validate your efforts to change.
Creating goals is great, but they must be behaviorally measurable, something you can see and feel. The steps to accomplish those goals must be defined and reasonable. So, just as an example, what if you wanted to get in better shape ? The key is that you must exercise but do so with a plan. You must define steps, like being able to carry out certain exercises, starting at a point where the task is doable, and gradually and consistently practicing that step and adding a layer of difficulty a little at a time. The confidence from the success on one step can propel you to the next step. It will take consistent and persistent practice and stretching to gain any real momentum, because you have to build a history in your mind to over run the history already there of avoiding, giving up and seeing yourself as a failure. This applies to anything you want to change, like being able to do public speaking which would open up other career doors, over-riding panic attacks while driving so you gain freedom in your life, or being able to express your thoughts and opinions rather than avoid doing so for fear of rejection, failure or embarrassment.
That momentum is critical to your success ! That momentum can help you ride a wave that can outrun your past negative thoughts and fears. One Step at a Time, rather than throwing yourself into the deep, has a much greater chance success as it gives you the opportunity to see yourself as successful ! Each success adds to your arsenal of positive self-talk to compete with those previously un-challenged negative and self- deprecating thoughts. Taking frequent small bites rather than a huge gulp  can reduce the risk of
choking !
As much as a step by step approach and persistent practice is crucial, so is the need for a  support system I mentioned before to encourage your continued success. Not only does a team of cheerleaders validating your progress help create momentum, but the thought of disappointing them adds to your efforts.
In truth, this is just common sense, but yet many of us abandon the idea of a step by step approach, as we think it is a sign of weakness. In truth, the "all or nothing approach" seldom works and most often causes a person to shut down, or avoid further steps as we feel overwhelmed.
What do you want to change ?
Gene Benedetto, Psychologist
Blog: www.RuledByFear.com
On-Line Support Group: www.OneStepataTime.com