Do You Really Want to Control Anxiety  ?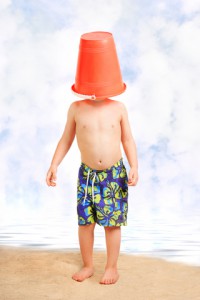 When I see a new client, I naturally believe he or she wants to know how to control anxiety in his or her life whether that anxiety comes in the form of panic attacks, phobias, intrusive/obsessive thoughts and worry or compulsive behaviors.
The first thing I do is make every attempt to know the personality of that client, because the way a person thinks and feels, the way the client has learned to see his or her world and deal with that world is most often a huge factor as to why they are experiencing the anxiety symptoms.
So, I attack the problem in a two ways simultaneously, looking at and dealing with both the SOURCE issues as well as building a plan to help the client face the fear of the anxiety symptoms through gradual exposure to the perceived fear. If you as a client are not dealing with both issues, you rarely will succeed in taking control of your symptoms.
However, the approach I have just described has allowed the vast majority of my clients to overcome their anxiety issues.
Now, there are situations where medical or physical issues may be causal factors or triggers for anxiety, panic or obsessive-compulsive disorder, so I always look into this possibility with each client. In fact, I have found those cases  to be few and far between. Truly, I have found that physical issues often exacerbate already existing anxiety, but are not as often the cause. In fact, I have found such physical factors to often be a distraction from seeing the real issues as those physical issues become the focus of both the client's and physician's attention.
There are certainly cases where significant trauma will bring on severe anxiety symptoms, but again, I find that to be less often the case. Trauma can cause a person to feel "out of control" in their lives, allowing them to feel more vulnerable and fearful of worse to come, or bring on symptoms like PTSD.
What I do find to be most commonly the source or trigger for these anxiety, panic and OCD symptoms is personal conflict which when avoided, causes one to feel out of control in their life. I have written numerous articles on the danger of avoiding issues in our lives as avoidance brings on an erosion in 'our trust of ourself', and therefore creates that sense of being weak, vulnerable and waiting for the next shoe to drop.
Interestingly, as is typical, I had no less than three clients this week who had made significant progress in controlling their anxiety symptoms who returned to me saying that they were experiencing a small return of symptoms. I reminded each one of what they had discovered as the source of their anxieties, and the light immediately went on in their minds.  Each had one of those "Aha Moments" where they realized they had indeed made progress but lately had dropped the ball as to their efforts to be more in control of their lives.
One realized that after making significant effort to challenge himself to not settle for a mediocre life, and after going back to school and discovering he had a voice and could express himself to others, he had slipped back into his comfort-zone and  had given up much of his momentum as to making needed changes in his life. He immediately saw the cause and effect of his falling back into avoidance mode which led to a resurgence of anxiety symptoms. You can run but you cannot hide from yourself and what you really want and need to feel a worthwhile and purposeful life.
Another had made some significant decisions to change her dependent ways in relationships, realizing she had repeatedly placed herself in unhealthy relations with others who were not equipped to give back emotionally. She took steps to set boundaries, to take better care of herself, an she set a deadline for the present destructive relationship to end. All was good as she felt more in control. However, doubt crept into her thoughts as the date for the unhealthy other person to leave was drawing near and my client felt uncomfortable kicking this person out, even though she had given him ample notice and time to find alternative housing. Her caregiving personality and compulsion to take care of others, to be needed, was rearing it's head. But as she realized what it was, she re-affirmed her right and need to set the boundaries and follow through with her plan to be independent of manipulative and controlling people in her life. Two days later, she reports the anxiety lessening.
The third client had experienced very significant reduction in anxiety once she realized that the source was her habit of placing herself in risky situations with other men which could obviously create havoc in her marriage and turn her life upside down. She needed a lot of attention and that need allowed her to rationalize that a little flirtation could do no harm. But it created conflict within her and therefore panic attacks. In therapy, she took steps to work at her marriage, learned that if she expressed her needs, her husband was more than willing to oblige her. Although her husband loved her very much, he did need a course in "intimacy" and reminders that a marriage does not run on fumes. All was going well, but a change in his job was taking him away more often which had stoked  her feelings of abandonment. That had caused a resurgence of negative thoughts and caused some return of anxiety symptoms. However, once we talked and she realized what was happening, she became creative and she and her husband began having "an affair" on the phone with each other, planning for things they would do when he returned. That got the embers flaming and brought her doubts to ashes.
The bottom line, taking control of significant on-going anxiety symptoms takes  a lot of soul searching and a willingness to face needs, and overcome barriers to meeting those needs. Avoidance is always destructive. You can run but you cannot hide. You cannot stop in your efforts to take control.
Gene Benedetto,
Psychologist