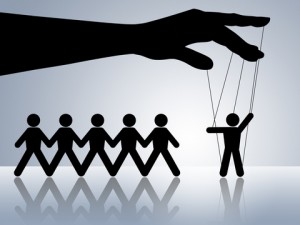 What would you feel if you realized you had been manipulated, controlled or used by another person ?
What if that person is someone you trusted, believed in and hoped was different, maybe even looked up to as a hero ?
Would you feel angry, sad, hurt or maybe ashamed and embarrassed ?
I have worked with so many clients who are victims of such manipulation and I admit it frustrates me and even angers me, and makes me sad when I see how it affects them. It is painful to see their pain.
I have  always been focused on helping people find their voice, learn to speak their mind and set boundaries to protect themselves from people who would take advantage of their trusting and adapting natures.
However, that focus turned into a passion a few years ago when I lost a twenty year old client to suicide. I had worked with her for two years but I was never able to convince her to take steps to press charges against her father who was always her hero, but had turned into an abusive man, physically, sexually and emotionally molesting her body and her spirit. Yes, he was a narcissistic sociopath, but she refused to see that.  She trusted and believed in him so much, and prayed that he would return to being her loving hero of a dad. I was so angry, that it took almost two years for me to be able to talk about it without choking-up.
Admittedly since then, that passion has become somewhat of an obsession that has caused me to react more strongly and openly  to any form of manipulation of one person by another, especially when the manipulator is obvious in his or her efforts to establish a trust, a bond only to use it as a means to take control for their own private agenda.
Lately, with all the political debates and advertisements flooding the airwaves, I found myself feeling some of that anger, feeling that inner turmoil as I watched what was another form of manipulation and control happening to many good people in our great nation. I have heard lies, name calling, character assassination, and open efforts to portray good people as evil and campaign ads that are obviously edited to promote what they want us to believe and distract us from the truth.
" It's just politics" they say ! Really ? Do you really believe the words and promises or just WANT TO so much that you close your mind to the painful truth. It is manipulation ! It is an effort to say anything necessary, promise hope and change, create a dependency all in order to fulfill their agendas. It is a degrading but true picture of what has become of our countries moral compass. It is becoming the norm, almost as if it is acceptable.
I hope more people recognize what is happening and find their voice. We are not sheep, but we are being led down a path that is self-destructive.
As a people, we should definitely be there to help others who are sick or injured and cannot work. Those who have worked their whole lives deserve "reasonable" benefits. But the ever growing numbers of people who are able to justify living off the system when there is no reason other than the fact THAT THEY CAN, is just another sign of our decay. Have we become so selfish that we can rationalize using the system when we are capable of working and contributing to the system as others have done. How about hand-ups instead of hand-outs ? How about focusing on creating jobs so people can feel the pride of accomplishment instead of dependency ? Or is it too late ?
Gene Benedetto, Psychologist